Strathmore's Taylor Simonich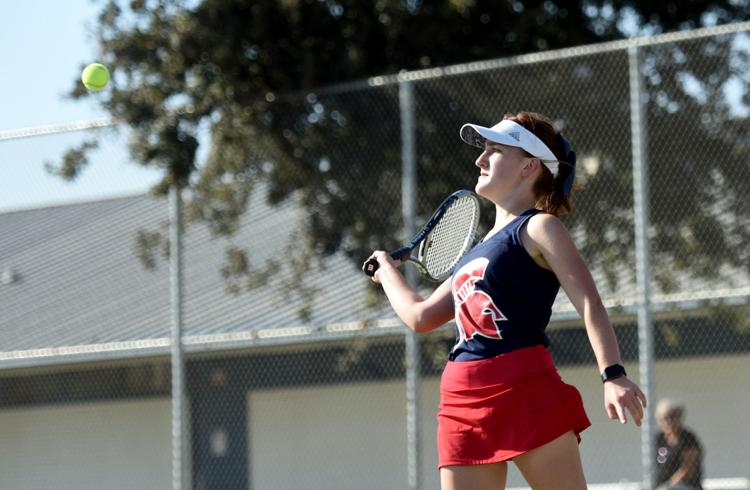 As featured on
Strathmore High School's girls tennis once again showed their strength against an East Yosemite League team with an 8-0 sweep of Delano in Thursday's non-league match at home.
The Spartans (3-3) won three matches 8-0 including two singles matches from No. 3 Taylor Simonich and No. 4 Abby Miller.
Also getting past their opponents in singles was No. 1 Neha Reddy (8-6), No. 2 Hennasey Mendoza (8-4), No. 5 Lauren Leyva (8-3) and No. 6 Lena Bennett (8-2).