Porterville XC
RECORDER PHOTO BY NAYIRAH DOSU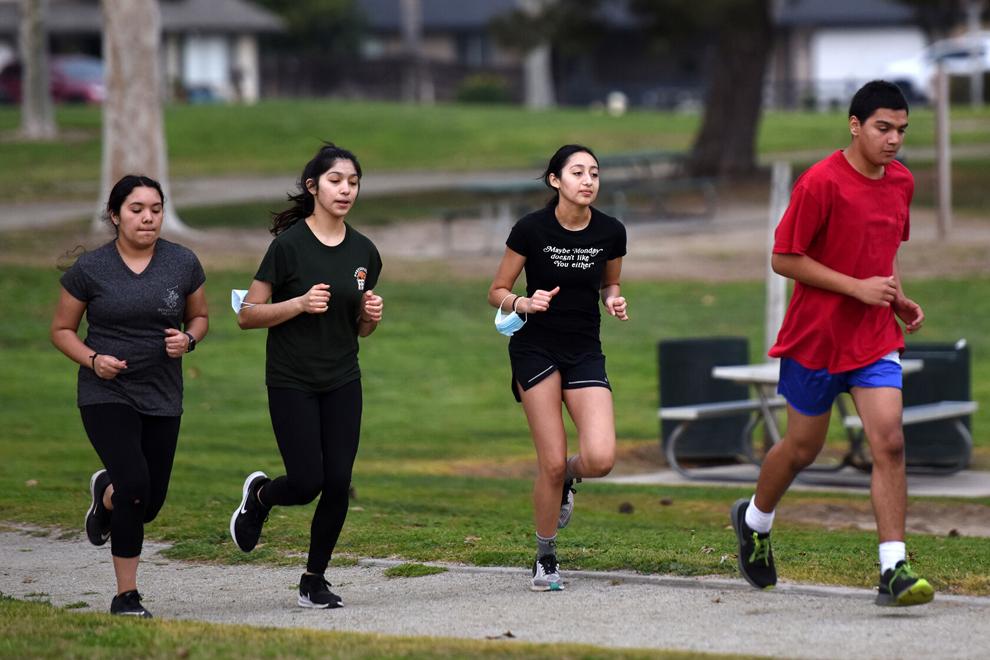 As featured on
After months without high school sports, the Orange Belt is back in action. 
Porterville High School cross country will be the first team to participate in a sports competition with today's East Yosemite League meet at Tulare Western. Spectators are not allowed on campus.
With 11 months of practice, PHS head coach Juan Jimenez said the team's focus is on getting its racing legs back.
"Right now, we're focused on getting a race, just getting our racing legs back," Jimenez said. "It's one thing (when) you run, and you run, and you train. But those are not competition lungs. So the trick is going to be to make sure these guys don't (exhaust themselves) in the first two miles."