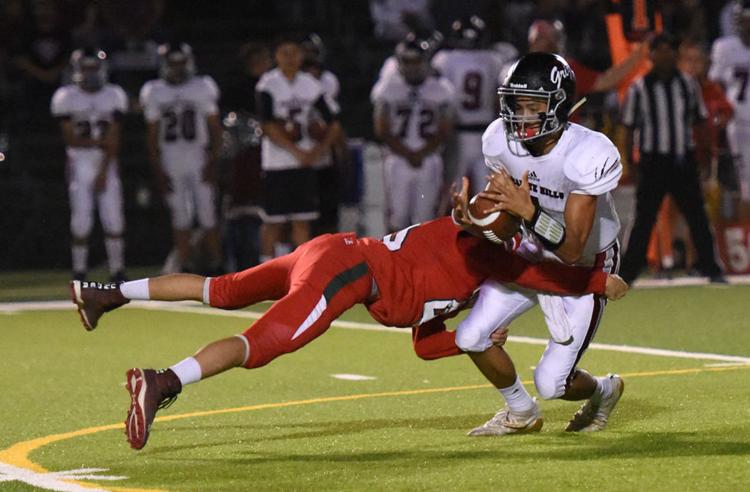 As featured on
Lindsay shuts out Granite Hills on Homecoming Night
A shorthanded Granite Hills High School football team was no match for Lindsay Friday, as the Cardinals quickly ran away with a 46-0 blowout on Homecoming Night at Frank Skadan Stadium.
Not only was it the Cardinals (4-2, 1-1 ESL) largest win of the season and first shutout since a 46-0 blanking of Morro Bay last year but it was the team's largest win against the Grizzlies (1-5, 0-2 ESL) under fifth-year head coach Matt Mendonca.
The Cardinals picked up their first East Sequoia League win of the season by setting the tempo early and not holding anything back. They scored seven touchdowns total — six in the first half alone — and had a running a clock to start the second half.