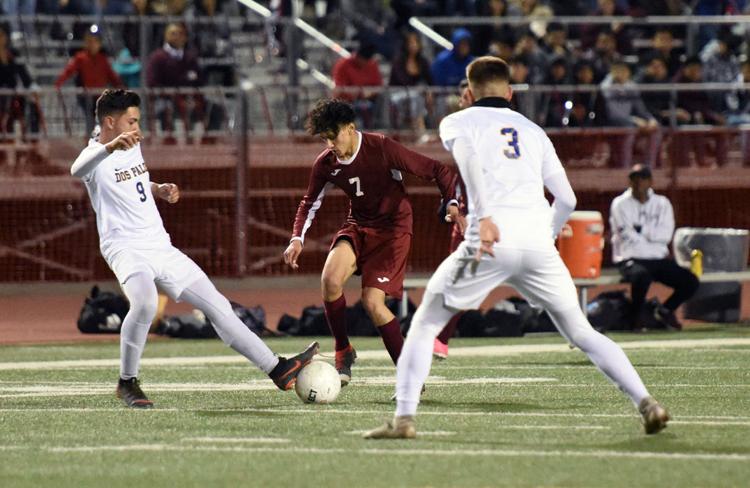 As featured on
No. 1 GHHS falls 3-1 to No. 3 Dos Palos in Valley final
It took less than a minute for a fantastic season by Granite Hills High School boys soccer to reach its end.
In a span of three minutes, the top-seeded Grizzlies (19-5-2) went from being level at 1-1 with the third-seeded Broncs of Dos Palos (12-12), to trailing 3-1 in the final 15 minutes of the CIF Central Section Division VI championship.
Granite would attempt to get back the two goals but ultimately fell short of winning only the second Valley championship in school history.
When the final whistle blew, Grizzly players fell to their knees or stood grief stricken. Some clung to their family and friends while others just laid on the ground heartbroken.