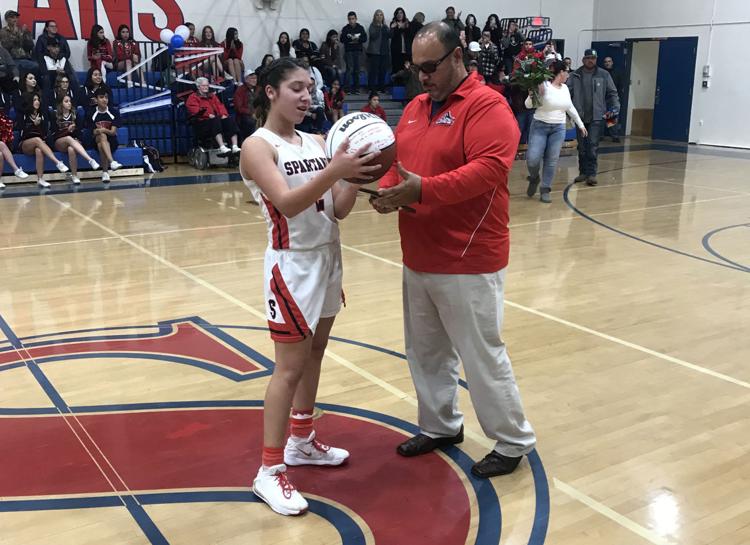 As featured on
Jazmine Soto passes 2,000-point milestone in Spartans win 
Another year, another record broken for Jazmine Soto.
Congratulations are once again in order for the Strathmore High School junior who broke the 2,000-point milestone with a 37-point performance in the Spartans' 66-31 win over Farmersville (4-7,0-2 ESL) Friday.
Entering the home game with 1,987 points, Soto surpassed 2,000 points, scoring on a layup to give her 2,001 points with 8.5 seconds left in the quarter. The game was stopped and then Soto took center court by herself before being honored by Strathmore coach Richard Miranda and then greeted by her parents, Tony and Allison.
Prior to the game, Soto talked about her season and her scoring records on Thursday. She admitted it was a nice feat to accomplish but had other things on her mind to accomplish with the Spartans (17-2, 3-0 ESL).