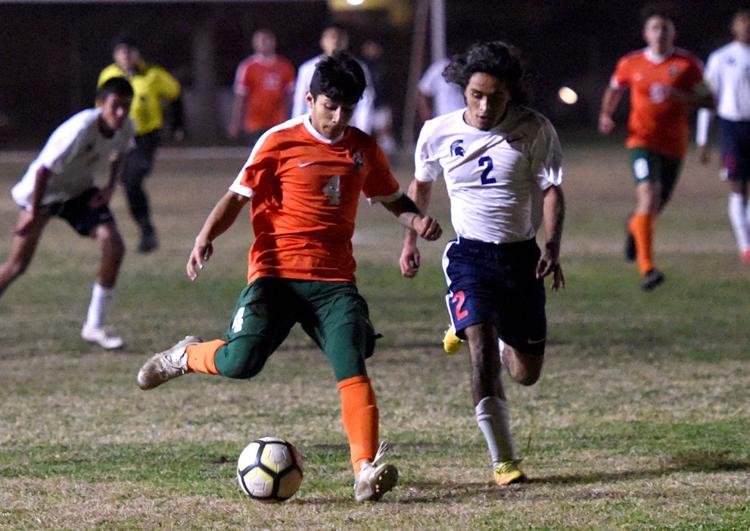 As featured on
Porterville High School boys soccer continued their preseason undefeated streak with a 4-0 shutout of Strathmore at home Monday.
From start to finish, the Panthers (3-0) controlled possession with the ball rarely leaving the Spartans' half of the pitch. However it took Porterville 36 minutes to notch their first goal on a shot from Ricardo Angeles, who chipped the ball in off a block from SHS goalkeeper, Eduardo Islas.
But in the second half, the Panthers opened the game up early with a goal from Ivan Suarez and another by Ivan Alcantar on a cross from Kevin Gil just seven minutes apart in the first 20 minutes of the half.