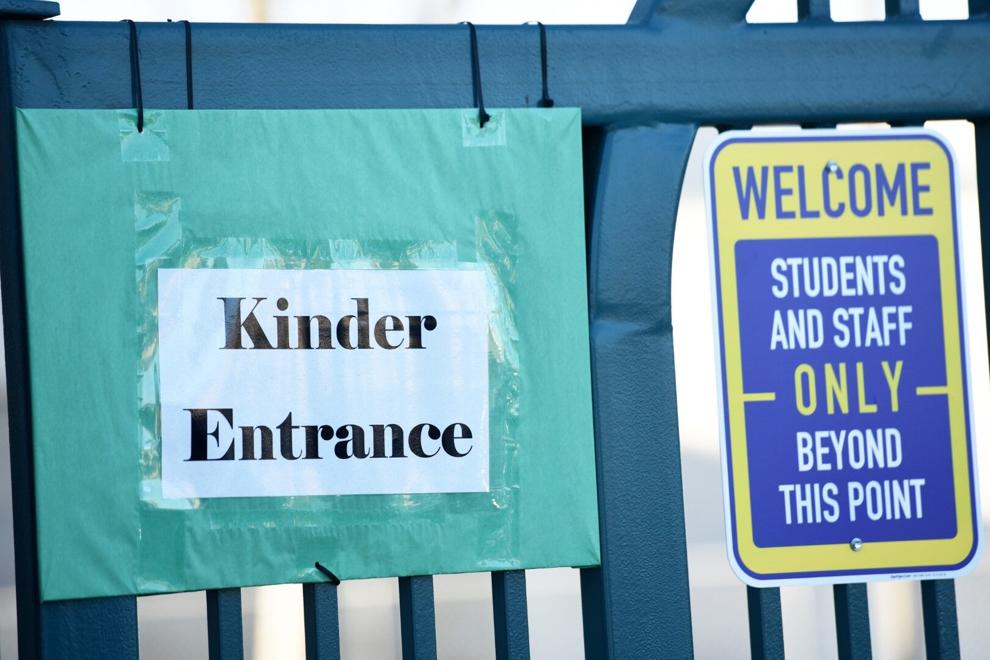 As featured on
Little, masked heads popped out from behind from car windows to heartfelt calls of "Good Morning!" at William R Buckley Elementary School Monday morning.
Students climbed out of their vehicles after being temperature checked, entered campus through their specified gate, and headed to in-person classes. For many students, it was their first time on campus since the start of the COVID-19 pandemic.
Burton School District welcomed back students in expanded transitional kindergarten (ETK) through sixth grade on Monday. Unlike the weeks before when only small cohorts of students could come to campus, any student who wanted to come back is now able to.
"It's such an exciting time," principal Angela Boudreaux said. "Our teachers did a really good job on distance learning but to be able to offer the opportunity for in-person instruction is just incredible. Every person that wants to be back on campus is back on campus and we're just so excited to have them."